Email Verification Process
"Maureen is great. Can we keep her?"
"(I was) Happy to tell her how awesome you are."

Project Brief
Improve various transactional aspects of a local community news web platform.
This 65-page deliverable included process flows, dynamic messaging recommendations, wireframes covering every state of being and all possible "next step" actions.
Success / Feedback
Well-received by all project teams and implemented.
Challenges That I Overcame
All the different states of being in the existing UX
The need to provide customized, dynamic copy per each possible task.
Direct Contributions
Process Flow
UX Design (wireframes)
Guidance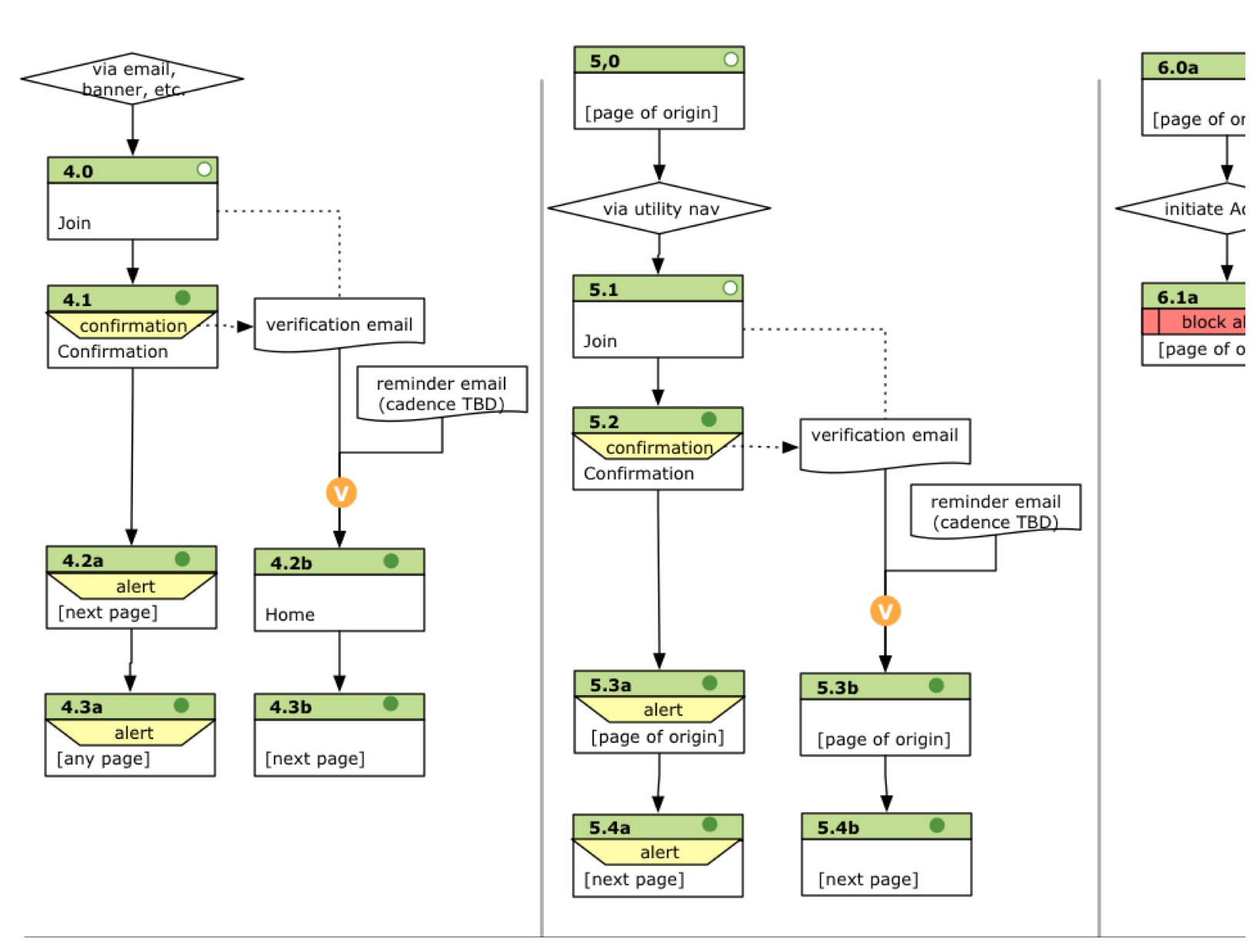 Process flow sample – full view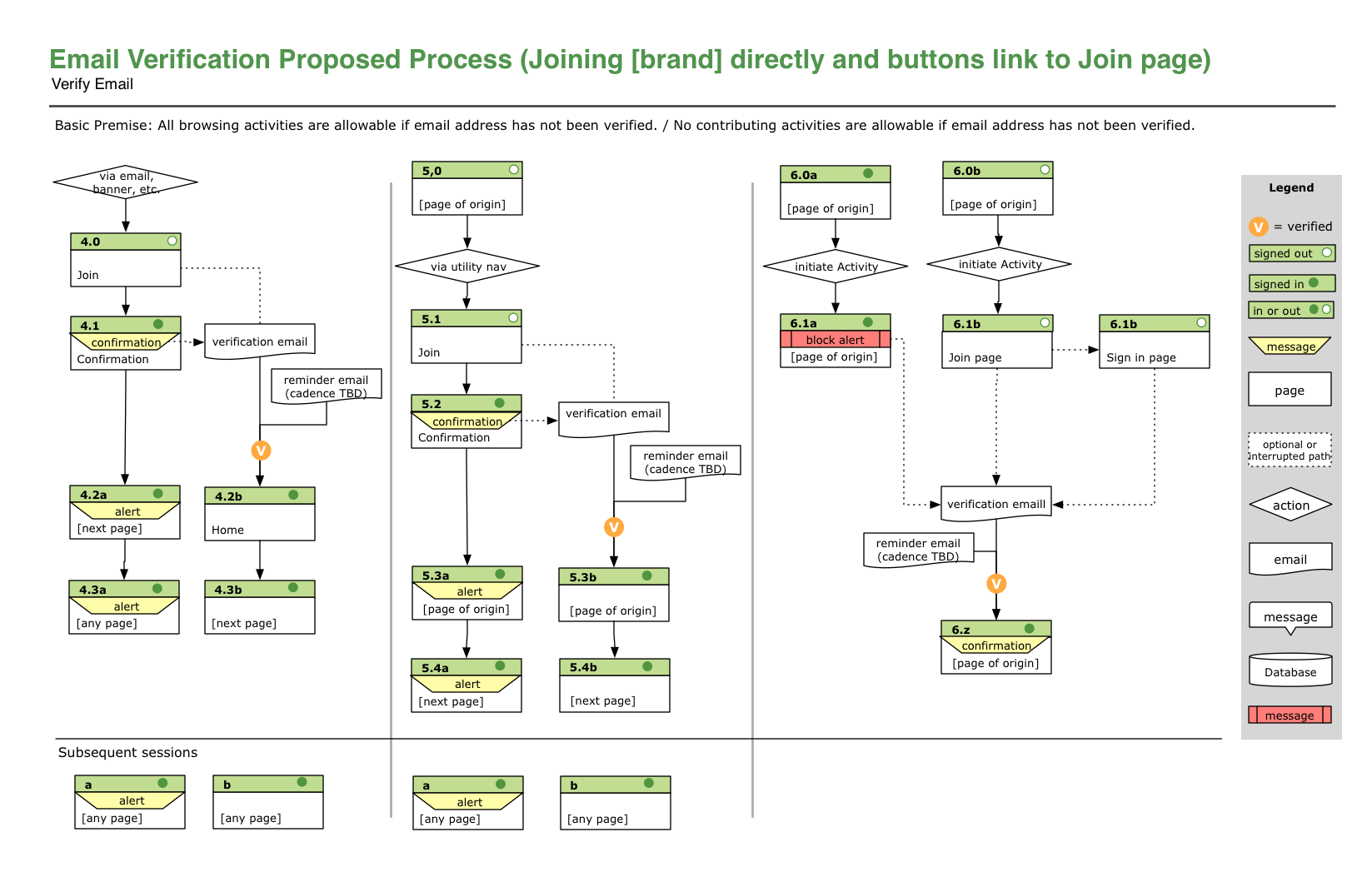 Customized messaging sample