Payments & Social Gifting Mobile Ecosystem
​"Using HouseTab has made my life easier, especially when we are busy. It has significantly reduced the time I spend checking out customers, and I have also seen my tips increase to approx. 20%" – Bartender
"Customers have been actively engaging with other users on the network and sending drinks to one another. At the end of the day, it means that HouseTab is increasing my sales and driving new customers in the door." – Merchant
Project Brief
Design an app, and tablet experiences for "social gifting" and payments.
The App: Order, send drinks ("Goodies") and pay the tab.
The Service Interfaces: See who's ordered what, who's sent Goodies to whom, serve the drinks. Payments are automated through the app.
The Merchant Interfaces: Send promos to loyal customers, direct messaging to customers about special events, analyze sales.
Success / Feedback
Extremely happy client.
Successful product launch.
Challenges That I Overcame
The client didn't realize the volume of screens needed for such transactional interfaces but I educated them on the process steps and other nuances that were needed.
The gifting aspect needed to mimic the real world mental model of ordering and gifting drinks at a bar. It's more complex than meets the eye.
Direct Contributions
UX Design (iPhone wireframes)
UX Design (iPad wireframes)
Process Flows (various)
Industry guidance
Bartender Interface – design sample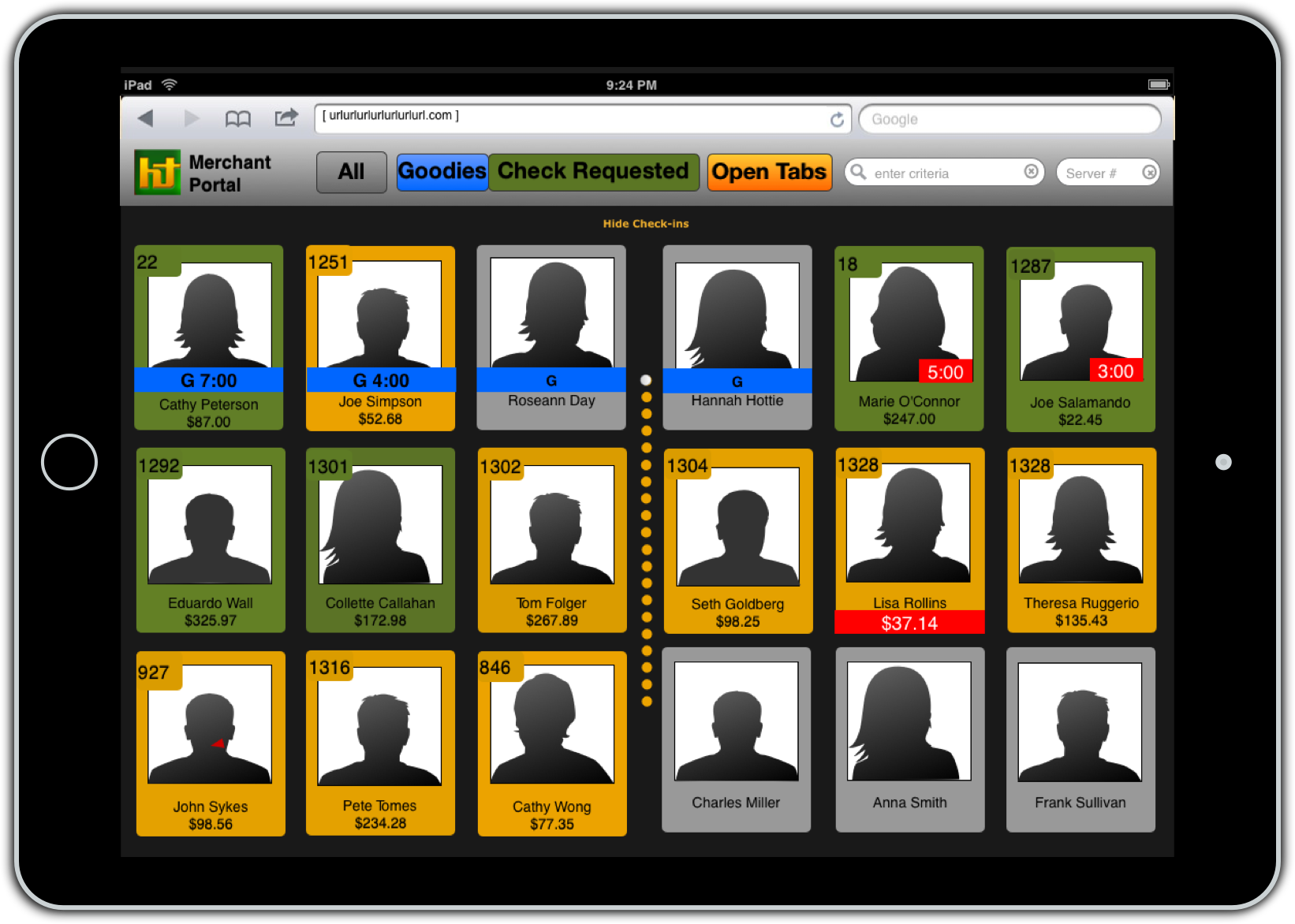 Consumer App – design sample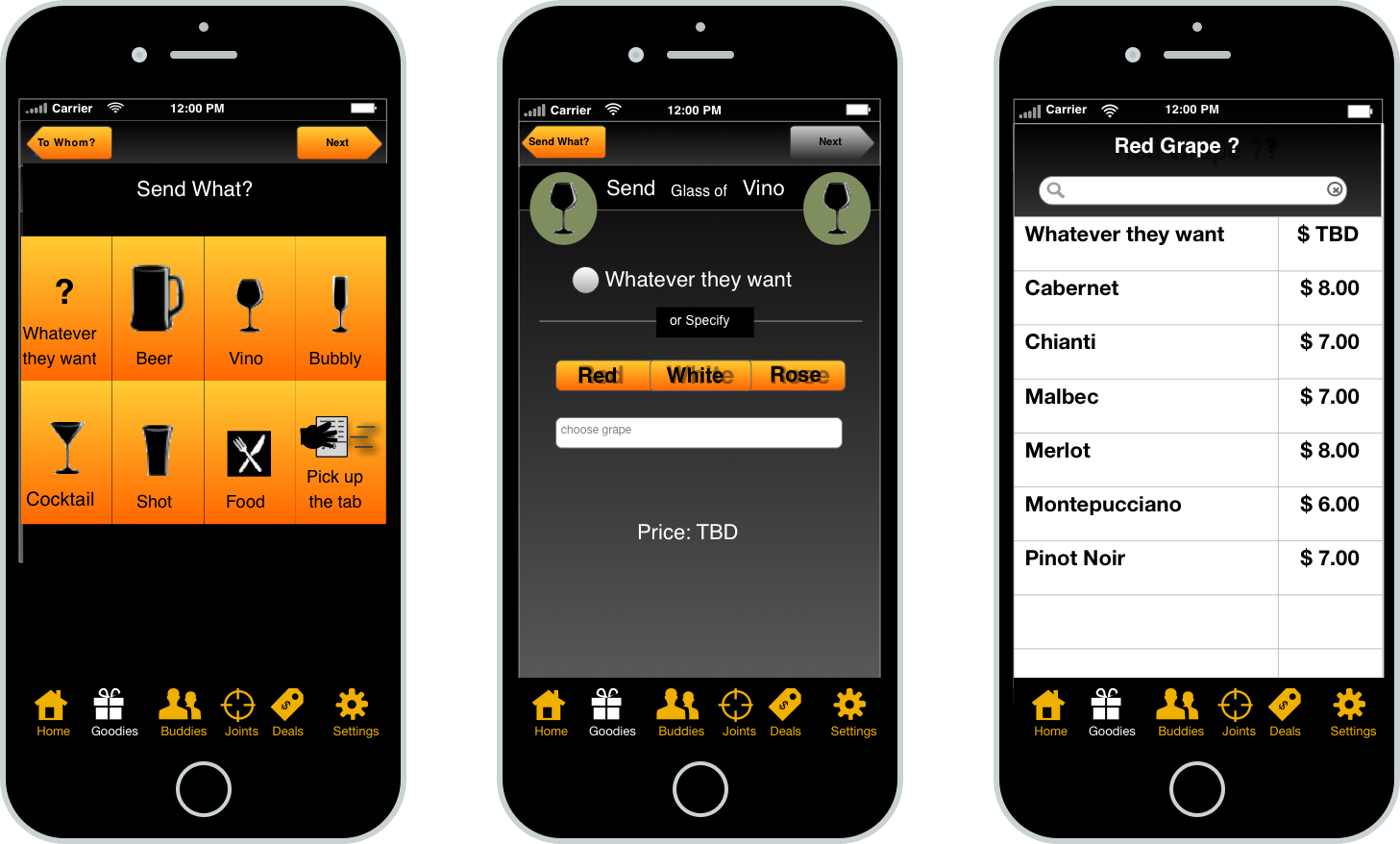 Consumer App – design sample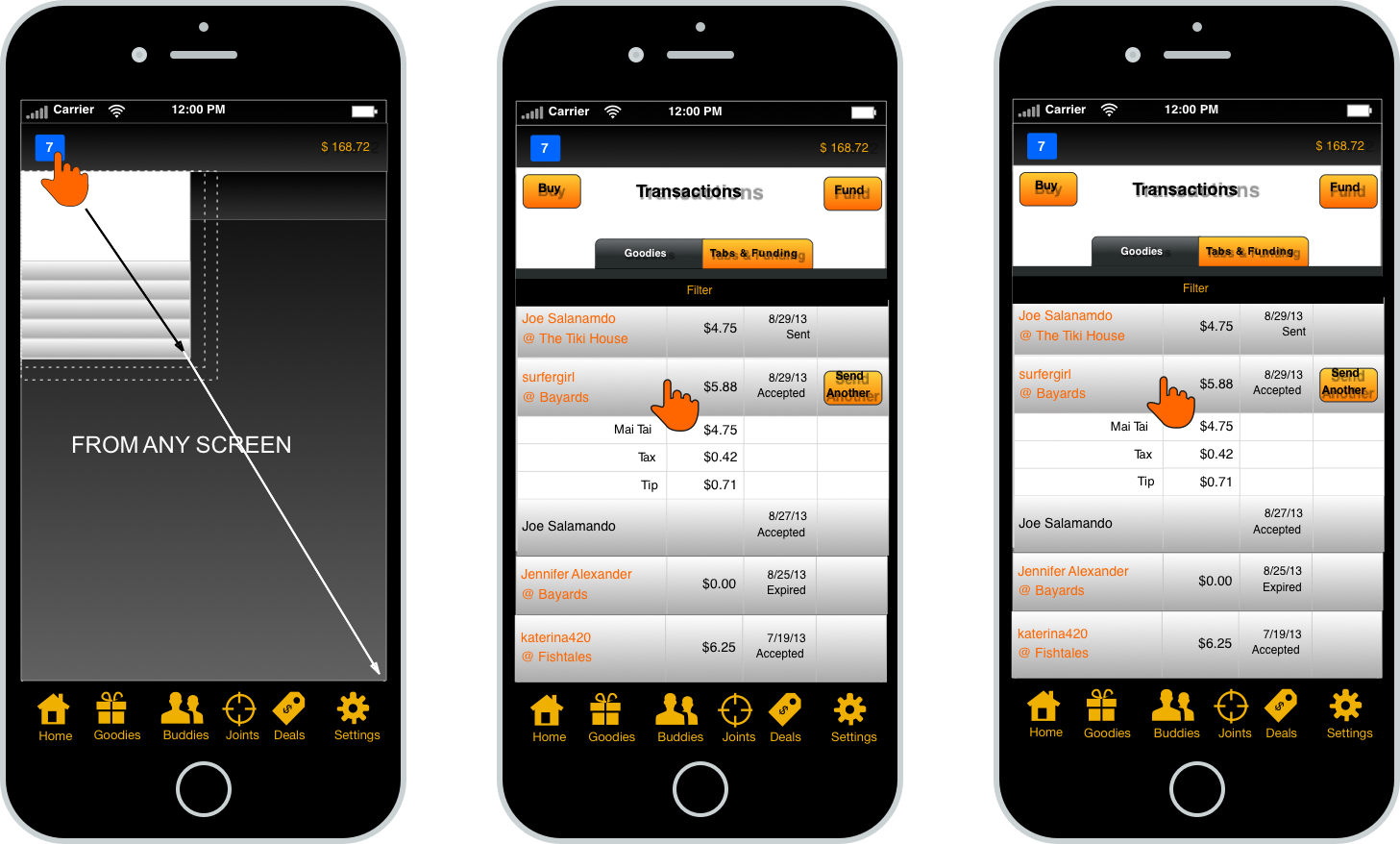 Merchant Interface – design sample